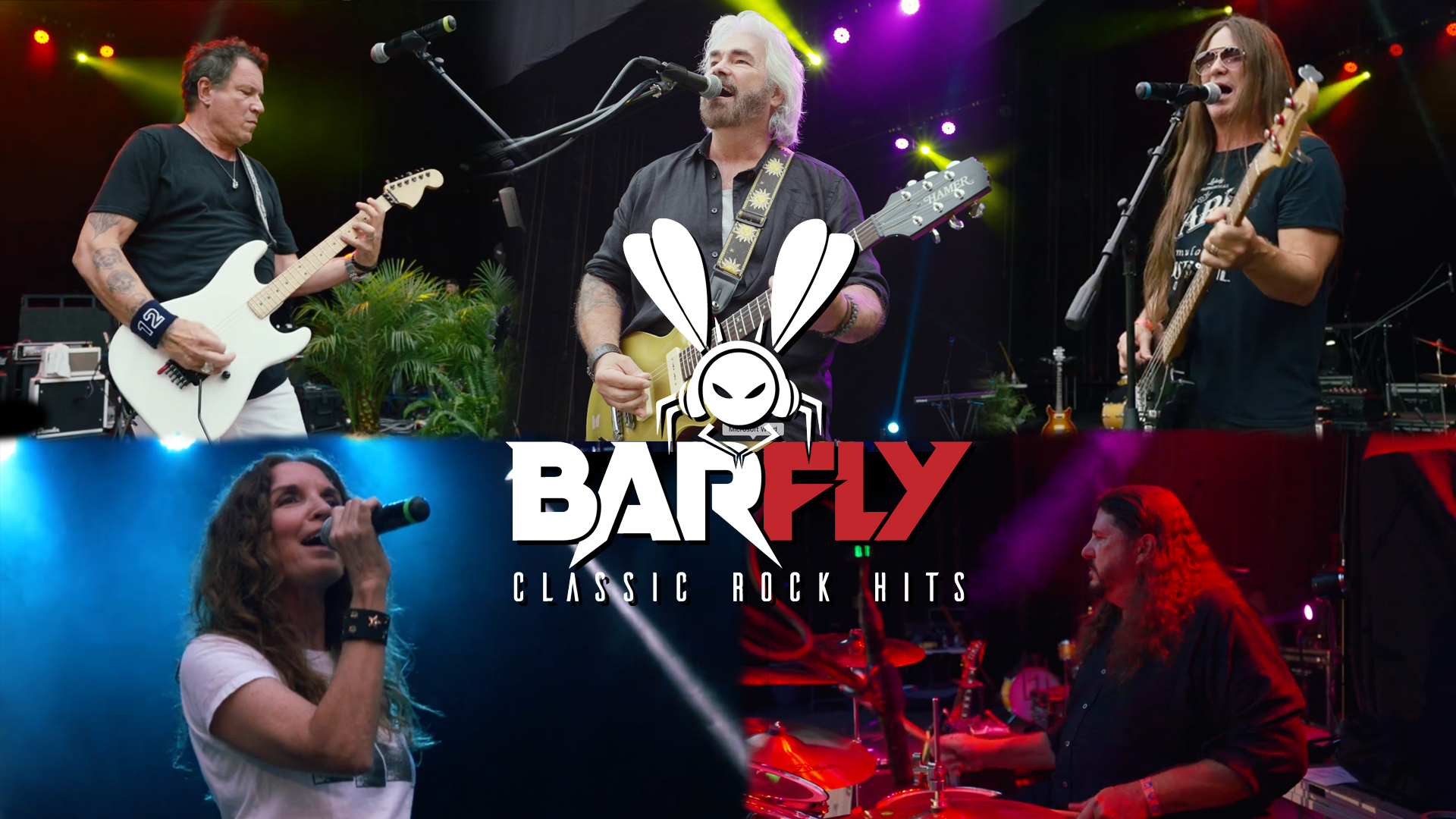 BarFly is a 5-piece Professional Classic Rock Band that recreates all of your favorite Rock Radio Hits the way you remember them from the 70's, 80's 90's, 2000's & Today. BarFly consists of world class, professional musicians who have toured and recorded with R.E.M, The Goo Goo Dolls, Slash, Steve Stevens, Liz Phair and Bijou Phillips just to name a few! Everyone in the band sings which makes for a wide range of vocals styles and great harmonies. BarFly has a very extensive song list consisting of Prince, Led Zeppelin, Queen, Journey, The Police, Bon Jovi, GnR, Bruno Mars, Def Leppard, Van Halen and many more! BarFly is available for all of your Parties, Festivals, Weddings & Corporate Events.
BarFly plays everything from yesterday to today, from Van Morrison to Van Halen, The Police to The Killers, David Bowie to Green Day and everything in between!
BarFly's infectious sound gets everyone up dancing, singing and having a great time! They want everyone to walk away from the show singing the last song that they heard, all night long! They are the talk of the water cooler the next day, and once you have them play at your event, you will want them back again and again!
BarFly was formed in 2008 but together they have over 220 years of experience! Each member of BarFly has played music since early childhood and have grown up loving, listening, and being inspired by the music they play today.
Each member of the band is a master of their instrument and they all sing as well, which makes the BarFly sound a thick wall of harmony & melody. They play the songs the way you remember them which will bring you back and make you feel like you are at the concert of the actual band that recorded the song.
The band has been known to take requests on the spot and they are constantly working on new songs and new ideas to make every event that they play at, the best show they've ever played!
Perfect for Bars, Clubs, Parties, Weddings, Festivals, and Private Events, Bar Fly comes prepared for the Gig! With a full state-of-the-art P.A system and lights at their disposal, BarFly is a self contained unit and they are ready to play for whatever the situation calls for.